We provide several cost-efficient mapping services. These include genomic BSA (for species for small genomes) and BSR-Seq (for species with large genomes) services to efficiently map mutants. Global gene expression analyses can also be provided with BSR-Seq. Please contact us to discuss the best approaches for your mapping experiment.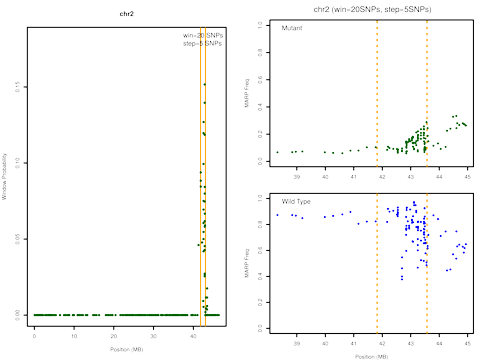 ---
Reports
Our project reports are both comprehensive and user-friendly but some customers appreciate the opportunity for additional one-on-one consultation with one of our experts.
---
Citation
Liu S, CT Yeh, HM Tang, D Nettleton, PS Schnable (2012) Gene Mapping via Bulked Segregant RNA-Seq (BSR-Seq). PLoS ONE 7(5): e36406.
---
Poster
Click here to download the BSR-Seq poster presented at the Plant and Animal Genome XX Conference (January 14-18, 2012)